We are excited to introduce you to Lindsay Gaffney! Lindsay joins Team IB with 7 years of graphic design industry experience, formally trained in Visual Communications with an emphasis in Graphic Design. As our new marketing and design support member, she will be focused on supporting communication efforts and improving marketing support for our contractors.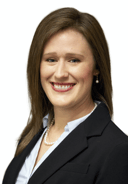 Lindsay graduated from Texas A&M University - Commerce with a Bachelors of Fine Arts - Visual Communications. She has worked for brands such as Borden Dairy, Top Golf as well as a roofing industry coatings company.
She now lives in Dallas where she loves to ride horses, hike, be outdoors and create and design.
"I'm excited to bring my expertise and creativity to IB, and look forward to making great things happen for IB Contractors."
IB Roof Systems
www.DiscovertheDifference.com
Lindsay Gaffney
Senior Designer/
Marketing Support
Lindsay.Gaffney@IBroof.com
972.354.6625
www.IBroof.com
WEB QUICK LINKS