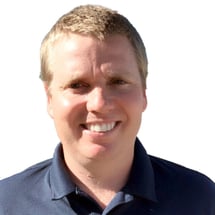 Introducing Jeremy Roberts...
We are pleased to introduce you to Jeremy Roberts. Jeremy joins Team IB with more than 12 years of experience in the Manufacturing and Contracting side of the roofing industry. As our new Territory 3 Sales Representative, Jeremy will be focused on supporting and growing new sales, as well as strengthening our overall customer support.
Jeremy Roberts
Territory 3 - Southern California, Southern Nevada
d - 909.273.4796 | o - 800.426.1626 e - Jeremy.Roberts@IBroof.com
Jeremy attended college at the University of California, San Diego where he graduated with a Bachelor's of Science degree in Management Science. He and his wife Anais, and their two children Jasmine and Julianna, reside in the greater Los Angeles area today. His roofing experience began in 2004 where he grew as a roofer with All Weather Roofing in Upland, CA until 2014. Jeremy has spent his entire career in the roofing industry working with manufacturers such as GAF, and Carlisle SynTec. He is on board with IB Roof Systems and he is excited to bring all his knowledge and experience in the roofing industry to the company and help grow and serve contractors in his territory.

"I'm excited to bring my experience to IB, and look forward to great success over the next several years. I have come full circle from learning Single Ply Roofing from IB to now being the IB Sales Representative."

Please welcome Jeremy to the IB Team.