Brian McGrew Territory 15 - Georgia/ North Florida
d - 678.471.9669 | o - 800.426.1626 e - Brian.McGrew@IBroof.com
Meet Brian McGrew!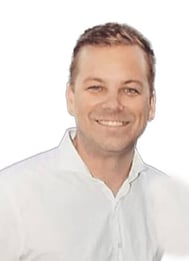 We are excited to welcome Brian McGrew to the IB Family. Brian joins Team IB as our Sales Representative based in Atlanta and will provide services for Georgia and Northern Florida. Brian joins Team IB with more than 11 years of sales and business management experience in distribution and roofing contracting. As our new Territory Sales Representative, Brian will be focused on supporting and growing new sales as well as strengthening our overall customer support.
Brian attended college at Liberty University where he graduated with a Bachelor of Science degree in International Business. He and his wife Justine, recently married in September 2018, and reside in the greater Atlanta area. His roofing experience began while still in high school working for his father's roofing company and continued till 2012. Brian has spent the last 6 years working for SRS Distribution in Colorado, New England, and Maryland.
Brian was born in Dallas and is an avid ALL THINGS Dallas sports fan!
He is on board with IB Roof Systems and excited to bring his knowledge and experience in the roofing industry to the company and help grow and serve contractors in his territory.
"I'm excited to work and grow with IB, and look forward to great success in the next few years."
Please welcome Brian to the IB Team.