IB Roof Systems announces "Contractor of the Year" - With Stanley Cup Trophy.
It is a great honor to present Antis Roofing and Waterproofing, Irvine, California, with the Contractor of the Year- Stanley Cup Award! Congratulations! First and foremost, we would like to thank you for your continued support and loyalty with IB Roof Systems.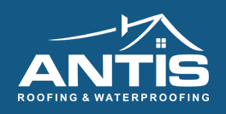 The IB Roof Systems, Stanley Cup award was designed to honor and recognize the contractor that demonstrates strong industry commitment and position, an excellent level of service, superior installation and an IB ProSelect Contractor. Pictured here presenting the award, Mike Swartzer, IB Roof Systems Business development Director with Charles Antis, President of Antis Roofing and Waterproofing. We look forward too many years partnering with Antis and their incredible staff and hope to have a series of pictures to see what and where you take the cup! #Antisroofing #TeamIB Discover the Difference!